How Covid Changed Our Lives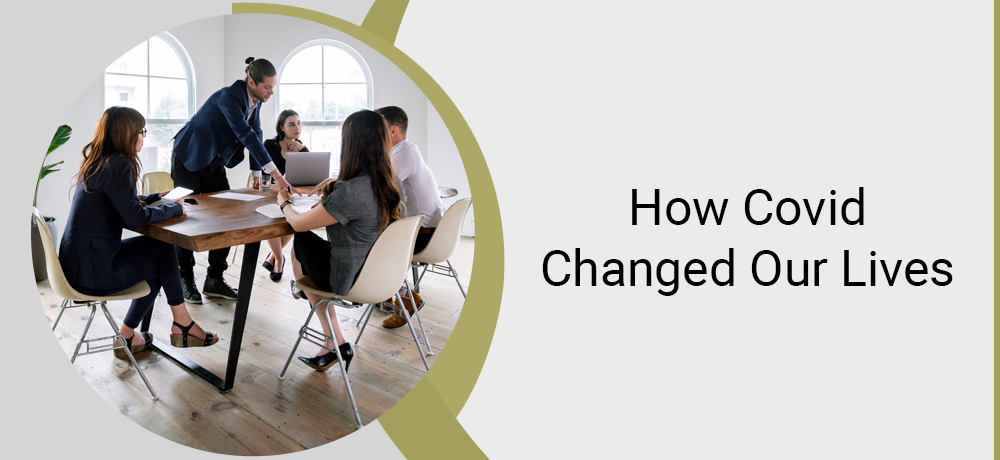 The Covid pandemic caught the whole world by surprise and made many changes that most companies and businesses had to refigure the way they were functioning to get through the process. We learned that many companies had to make cuts and outsourced various tasks that they performed to other companies and businesses.
One of the most versatile tasks, especially nowadays, was the changes that were taking place in marketing. While companies were spending a lot of their time finding signboards and making other smaller changes, they were now catering to an audience staying indoors. Digital marketing was becoming the new norm, and we were working on making that a possibility for the people we were working with.
We foresee a lot of changes that will take place in the upcoming months. We think that companies and businesses would be working a lot more smoothly, with offices opening up properly and people moving out a lot more. We also foresee that we would be able to expand with essential clients. Overall, Covid has worked out for us and to our benefit. There were many changes that we had to adjust to and worked on getting through those.
While most companies were making changes across the board, there were some aspects that we could not make changes to. When it came to our work, we were working out of the office for the most part. Additionally, we made sure that we were following social distance and helping customers and clients through different times. There were aspects of our work that we could do remotely and we would enjoy working on those remotely.
Now that those rules are changing, there are aspects that people are looking forward to again. We see that everyone is happy to be back in person and we are doing the same with our clients if there are aspects that would benefit them to meet us in person.
When it comes to the office, there were no rules because things were getting better and the authorities were loosening up their restrictions. We did however make sure that everyone would maintain social distance. We wanted to keep everyone safe when they were going through the process. Furthermore, we have a cleaning team that wipes everything down so that the people coming in are safe.
Additionally, we made sure that we were maintaining the same hours. We had our teams work on the same hours they handled in the past. Some companies wanted to work fewer hours, but we maintained the same hours. Furthermore, we could not make any changes to the work that we were doing. We did not need any of the systems available either nor were we using any new software. We verify that our clients' information is safe throughout the process because we do not want any leaks of their information.
When it comes to the work we handle, there are challenges to get through. There were a few clients that we were working with who did not want to meet us in person. When it comes to them, we were open to working with them remotely. However, for the clients who were open to meeting in person, we would not mind meeting them in person. We made sure we took all the precautions and would travel and handle meetings in person. We handled many of our meetings on Zoom and would adapt to the changes of our clients when they wanted us to use a different platform. To all the changes taking place through the pandemic, the teams got through preserved better. They managed to build a stronger team.
If you need assistance from a sales and marketing company in Maryland, connect with us at Ace Marketing. We create appealing marketing campaigns to generate positive traction around the clients' products in the market. We have been in this line of work for a couple of years and have a pretty decent understanding of how the industry functions. If you want a better understanding of the careers that we provide, please click here. If you are looking to connect with us or think that we can assist with a requirement that you have, please click here.
---
---